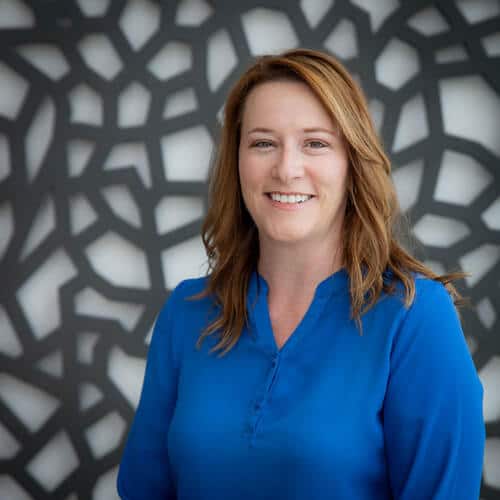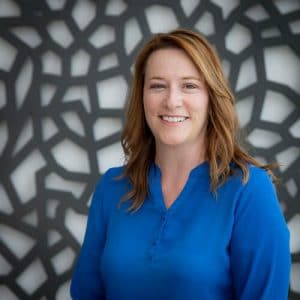 Andrea Heredia |
Owner/Supervisor
Andrea joined Hoff & Leigh in November 2009, originally to manage the brokerage bookkeeping. She quickly proved that her capabilities and talents far exceeded that position, so she was promoted to the position of Controller June of 2010. She handled the financial accounting for both property management and brokerage, full time. With her help, Hoff & Leigh streamlined its expenses while maintaining its excellent brokerage and property management services and unmatched marketing and research. During this time Andrea proved to be fundamental in helping build the Hoff & Leigh brand nationwide. In April 2018, Andrea was promoted to Hoff & Leigh Network President.
Andrea is a Colorado native with over 25 years of accounting experience in construction, manufacturing, brokerage and property management. Together with her husband of 29 years, Andrea owned and operated a successful janitorial/construction cleaning company for 12 years. She possesses a vast amount of experience in estimating, job costing, government contracting, human resources, property management and team leadership. She is proficient in Quickbooks, Yardi and Appfolio software, a key tool in providing accurate accounting for brokers, owners and tenants.
Andrea studied finance and accounting at PPCC and UCCS. In 2014, Andrea was honored to be part of the 2014 Signature Class of Leadership Pikes Peak. This allowed her to become more knowledgeable of the non-profit organizations in El Paso County and the need for stewardship in the community, which she actively participates in frequently.
She is a dedicated wife, mother and grandmother. Family time is a top priority for her, whether that be traveling together, riding motorcycles, hiking, dancing, spoiling the grandbabies or just relaxing at home. She tries to live by the motto that "It's nice to be important, but it's more important to be nice!"
Erin Pedota |
Assistant
Property Manager
With more than seven years of experience in administrative assistance supporting managers and executives, Erin recently joined HJR as an Assistant Property Manager where she is responsible for assisting in the day-to-day management of our commercial properties.
Erin's journey in the property management industry began in her hometown of New York City while working for one of Manhattan's most prestigious property management firms. During her time there, she maintained a portfolio composed of several luxury properties totaling over six hundred units. A natural in fast-paced environments, Erin prides herself on her enthusiastic approach to completing tasks efficiently and satisfactorily.
Having newly relocated to Colorado Springs, Erin enjoys relaxing at home, spending time with friends, and visiting new places with her significant other. She often finds herself in awe of Colorado's gorgeous landscapes and is eager to continue discovering all that Colorado has to offer.
Holly Trinidad |
Owner
Holly Trinidad is a third generation Commercial Real Estate Entrepreneur offering a diverse set of skills pertaining to the CRE industry.
Holly is a co-owner of Hoff & Leigh Networks- a National, Commercial Real Estate Brokerage Firm based in Colorado and is the manning broker of the Colorado Springs affiliated office (Colorado Springs' largest Commercial Real Estate Brokerage based on number of listings).
Holly is one of the top commercial real estate brokers in Colorado Springs specializing in Landlord & Seller Representation. Holly has completed 100's of transactions and has been brokering for over 10 years.
Trinidad is a Co-Star Power Broker and a Colorado Springs Business Journal Rising Professional. In 2019, Hoff & Leigh CS was voted the #1 Commercial Real Estate Firm in Colorado Springs by the community and readers of the Colorado Springs Business Journal.
In addition to advising Commercial Property Owners, Trinidad has a talent and passion for commercial building design and renovation. Holly has helped reposition over 400,000 RSF of commercial real estate space in the last 5 years.
Holly and her husband own several commercial real estate buildings, therefore, she has a strong and personal understanding of what it takes to maximize the profit of a commercial asset.
Holly's life and professional core values are to make family the #1 priority, have fun on a daily basis, and to simply "be nice."
Holly enjoys spending her spare time with her two daughters, Maria and June, her husband, R.D., and her two corgi dogs affectionately known as, "The Klumps." Holly loves running, mountain biking, good Mexican food, and occasionally binge-watching Netflix.
Holly swam for Denver University's Division 1 Swimming Program on a full-ride scholarship for several years but finished college with a Bachelor of Arts from the University of Southern California.
RD Trinidad |
Owner
RD is an owner of Hoff & Leigh Networks, a leading, multi-state, commercial real estate brokerage. During his tenure, Hoff & Leigh has maintained its position as a dominant brokerage in Colorado Springs and throughout Colorado's Front Range and Northeast Ohio.
Along with representing several prominent clients with their commercial real transactions, RD actively invests in commercial real estate yielding tremendous gains. He takes a conservative underwriting approach, while optimizing revenue through best-in-class operations, leasing, and redevelopment strategies.
RD is passionate about community growth and engagement, volunteering an immense amount of time to charitable causes. He has served on the Board of Directors for several organizations, and currently holds positions on the Boys and Girls Club and the Pikes Peak Athletics Foundation.
RD Trinidad has BS in both Mathematics and Engineering Management Information Systems from Southern Methodist University. While at SMU, RD was a 4-year Varsity Letterman and Olympic Trials Qualifyer in Swimming. RD still competes at the Masters level.
RD lives in Colorado Springs' west side where he takes full advantage of the natural amenities with his wife, Holly, and their two daughters.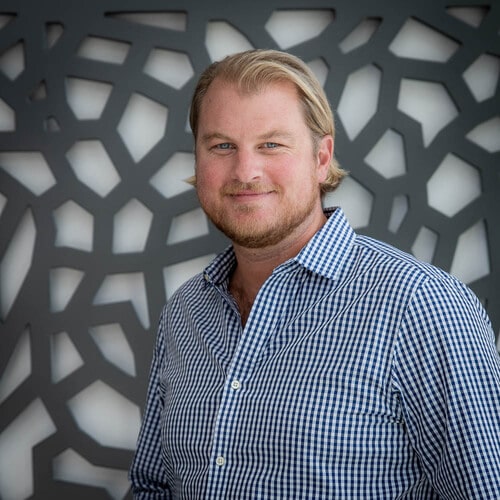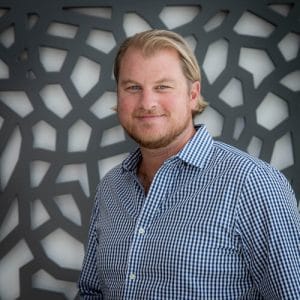 Jon Rick |
Owner
Jon Rick has been a business owner in Colorado Springs since 2005. He has owned and operated service, construction, and real estate businesses. He currently owns 4 companies in 2 different states, all of which he has founded. Jon has faced many challenges throughout his career and has overcome a variety of economic conditions all while maintaining profitability and growth. He graduated with a Finance degree from the University of Colorado at Colorado Springs. Jon has been involved with many different groups in the community and has achieved many awards for his involvement, including Young Entrepreneur of the Year for all of Southern Colorado. He was also awarded the Emerging Leader Award by the ALCC in state of Colorado for significant contributions to the statewide landscape industry and named a Rising Star by the Colorado Springs Business Journal in 2010. His contributions to the community through volunteer efforts, and his business acumen in Real Estate(ownership, construction, and development) make him an extremely well rounded professional. He continues to focus on real estate investment in the Colorado Springs area while maximizing property/investment values through proper planning, execution, financial management, and follow through.
Jon enjoys travelling with his wife, Anna, in his free time. They also try to spend as much time as possible outdoors playing golf, hunting and fishing. He enjoys all aspects of working outdoors and making properties beautiful. Honesty, integrity, maintaining an excellent reputation, and providing great service to clients are all engrained in Jon's personal and professional life.
Let's work together on your commercial real estate property management needs